What is the advantage of Eduardo Vivas, an ex-salesman in the marketing world? First, he has the eye to see an opportunity to connect with the consumer directly at the point of purchase, learn about the market and not only hear but see in action all the strategies and make decisions, remembering every time goes faster and faster. No brand should miss out on portfolio strategy; otherwise, consumers won't find relevant brands for them.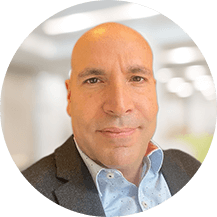 Guest
Eduardo Vivas
KEY POINTS:
How was the moveed of sales department to marketing.
Understand what sales are telling you about.
How to deliver against that location with the right portfolio strategy.
NOW Gen get actually buying power.
The consumers are open to trying very new and different experiences to engage deeper with the brand.
RELEVANT QUOTES:
"Consumers are looking for brand while it is important for them."
"The only thing that is constant is change and the change, every time goes faster and faster".
"Look at the consumer and don't be afraid to test. Don't be afraid to learn and, and understand what the consumer will tell you, um, and go sometimes with those things and optimize as you learn".
"You have to segment the market, you have to understand what are the locations that you are going after. After those locations, you have to understand how to, how to deliver against that location with the right portfolio strategy."